Carolyn Frith Marketing has added video production services to our offerings because they are a critical piece of the Internet marketing puzzle.
That's because video engages people and holds attention so web visitors linger longer on your website.  That boosts your brand's memorability as well as your site's rankings in the search engines.
So what's a video worth?  Find the answers in this video.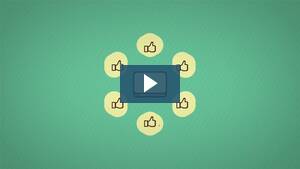 Video Production Services We offer the following video production services: branded LinkedIn videos, commercials, event videos, videos for lead generation, interviews that cast you as the star, product demonstrations, story telling videos, video testimonials, training videos and more.
Branded LinkedIn Video 
If you sell B2B, LinkedIn is the place to connect with other professionals and form relationships that can build your business.  Set your profile apart from the others with a professionally-produced personal LinkedIn video that encapsulates your elevator speech, and helps prospects and power partners get to know, like and trust you.
We provide everything you need to shine in front of the camera.  This includes a  professionally written script that distills the essence of what makes you different and the passion that fuels your talents; lighting and sound; teleprompter to help you sound both natural and confident; make-up and hair styling so you look your best; a head shot, retouched as necessary; and much more.
Samples of our video production: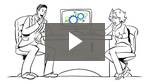 To view more samples contact us at 610-340-0622.
Video Technology
Take advantage of the latest video technologies to engage prospects and clients including video scribing/doodles (those animated drawings that grab the viewer by the eyeballs and hold onto their attention), and web agents that guide visitors through your website.

Call now at 610-340-0622 to learn more about marketing with video.